Contact Us:
Call or Text: Jean Zei @ 773-398-8417 directly for a price and time quote. Feel free to text.
Background screened professional notary to witness your private signings in the home, nursing homes and hospitals, meeting with estate planners, lawyers, or as an agent for your mortgage company. Hire the premier mobile Notary Service in Las Vegas.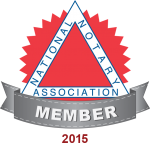 Specialized in adoption documents for local or foreign agencies, Apostille for documents use in foreign countries, real estate closings, estate planning, oath for telephone court appearance, multiple corporate Notarizations.
If you do not receive a response within 15 minutes, please contact us by phone!
773-398-8417. Though it may seem late to you, remember, your notary works 24 hours a day, so please do call if you have an urgent situation! We look forward to talking to you and meeting you as soon as possible.